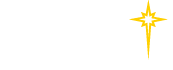 Patient Support Initiatives

St. Luke's Support Services are available to help patients and their loved ones access services they may need during active treatment. From various support groups, to nutritional counseling, to art therapy, to financial assistance through our Compassion Fund  – St. Luke's goes above and beyond taking care of the physical and emotional needs of a patient. Your gift can help a patient get through the challenges of recovering from a disease or illness.
Click here to help patients deal with the stresses of illness through our Patient Support Initiatives.