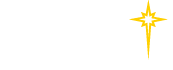 St. Luke's Nurse-Family Partnership Winter Wishes Gift Drive

St. Luke's Nurse-Family Partnership (NFP) is a voluntary, evidence-based home visitation program in which Registered Nurses with specialized education visit low-income, first-time at-risk mothers during the critical first 1,000 days between the beginning of a mother's pregnancy and her child's second birthday. During this time, the baby's brain is developing, which has a significant impact on growth, learning, and overall health later in life. The three goals of the program make a tremendous impact by supporting mothers with tools to improve pregnancy outcomes, child health and development and families' economic self-sufficiency.
Winter Wishes Gift Drive
This annual tradition of generosity has brought cheer to our NFP families for many years. Families tend to struggle with an even greater burden during the winter months as colder weather forces many to re-allocate limited resources for necessities, leaving little-to-no room for gifts for their children during the holidays. You can help make this holiday season happy and bright by adopting one or more NFP families by making a gift to the Winter Wishes Gift Drive.
Want to make an impact the whole year through? We invite you to adopt an NFP family to invest in the first 1,000 days of a child's life—a time when significant development occurs. Your gift of $1,000 will not only provide a gift this winter, but it will also support ongoing resources throughout the two-and-a-half-year program. Click here to make your $1,000 gift.
As a recognized 501 (c) (3) charitable organization, any gift you make to St. Luke's is tax deductible.
For questions, please contact DevelopmentOffice@sluhn.org or call 484-658-1064.