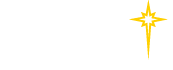 Keeping Care Close to Home: A Campaign for St. Luke's Carbon Campus
St. Luke's is keeping care close to home in Carbon County!
In early 2018, Blue Mountain Health System merged with St. Luke's University Health Network—a partnership formed to improve the healthcare landscape for Carbon County and neighboring residents. One of our first tasks was to evaluate the community's needs, and we learned that patients in our service area would benefit significantly from improved access to specialty care, chronic disease prevention resources, and mental and behavioral health services.
Since the merger, our network has made tremendous progress meeting these needs. We've invested millions into important projects such as renovating our Older Adult Behavioral Health Unit at St. Luke's Gnaden Huetten Campus, expanding specialty services in the area, and upgrading technology so patients can easily and securely access their health information.
In the coming months, we'll be investing another $100 million to construct a new replacement hospital equipped with the latest technology so that patients have access to the best treatment options and care. This commitment will ensure comprehensive care close to home, which will significantly impact future economic growth and quality of life in Carbon County and surrounding areas.
Click here to learn more about how you can support the future of health care in your community. Click here to see naming opportunities that are available at the new hospital.
For questions, please contact DevelopmentOffice@sluhn.org or call 484-658-1064.
To make an online gift in support of the campaign, please use the secure donation form below.