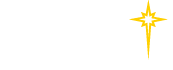 Donor Bill of Rights

Thank you for entrusting St. Luke's to be responsible stewards of your generosity. We promise to honor your rights as a donor to our hospitals as noted in the Donor Bill of Rights.
The right to be informed of our mission, the way we intend to use donated resources, and our capacity to use donations effectively for its intended purposes.
The right to know the identity of those serving on our governing board and to expect the board to exercise prudent judgment in its stewardship responsibilities.
The right to have access to our most recent financial statements.
The right to be assured that we will use your gifts for the purpose for which they were intended.
The right to receive appropriate acknowledgement and recognition of all gifts.
The right to be assured that information about our donations is handled with respect and confidentiality to the extent required by law.
The right to expect that all relationships with us will be professional in nature.
The right to be informed whether we use volunteers, employees or hired solicitors to seek donations.
The right to have your name removed from our mailing list.
The right to ask questions when making a donation and to receive prompt, truthful and forthright answers.
If you wish to contact someone about any of these issues, please call 484-526-3067 or email us at DevelopmentOffice@sluhn.org.