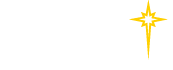 Find a Practice/Location
View All

Cortland Whitehead Society

The Cortland Whitehead Society is a recognition society for donors who give $1,000 or more in a calendar year in support of St. Luke's mission. Annual support helps to provide compassionate, quality, cost-effective health care to our patients, regardless of their ability to pay.
Gold Circle – $1,000 to $4,999
Platinum Circle - $5,000 to $9,999
Diamond Circle – $10,000 and above
We are grateful for the generosity of the Cortland Whitehead Society.