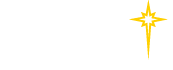 Find a Practice/Location
View All

Exercise, Nutrition and Disease Prevention

Serious medical conditions like diabetes, heart disease and COPD can be improved or prevented through adoption of a healthy lifestyle. For this reason, St. Luke's provides easy access to fitness centers, healthy cooking classes, and our award winning 'Get Your Tail on the Trail' program encouraging physical activity.
St. Luke's is also doing more to ensure people receive the preventative tests which are so important to identify cancer and other diseases in their earliest and most treatable form.
Click here to help save a life through Exercise, Nutrition and Disease Prevention Initiatives.