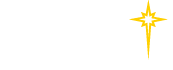 Find a Practice/Location
View All

Donate

St. Luke's Hospice
Your contribution helps ensure that all patients, regardless of their ability to pay, have access to compassionate, end-of- life services. Donating to St. Luke's Hospice helps families navigate their personal journeys with dignity, strength and hope.
"I had the best service ever!! Thanks." — Theresa S.
Nurse-Family Partnership
Supporting Nurse-Family Partnership gives first-time moms the tools to break the cycle of poverty and build a better future for their family. Your donation is also helping to make our community stronger, safer and more economically viable.
Support Our Hospice Endowment
Our Hospice Endowment allows us to:
Maintain the operations and physical plant at our in-patient hospice facility
Provide bereavement services to grieving families
Support the training and continued education of our hospice staff
Meet the special needs of our hospice patients and families
If you would like more information about how you can help support our Hospice Endowment Fund, View our Brochure or contact the St. Luke's Development office at 484-526-3067.
Quality Care
Focused on You