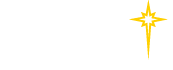 Support the Student-Led Interprofessional Care Center (SLICC)

Developed through the Temple/St. Luke's School of Medicine, SLICC is a medical-student-led care center, housed at the Allentown Recovery Center. At the center, medical students, residents, and physicians collaborate to address healthcare inequities in the community—specifically targeting those with limited or no health care access.
Your gift will advance the work of our talented students, residents, and physicians, giving them the resources necessary to connect underserved patient populations in our community with the care they need and deserve.
To make an online gift, please use the secure donation form below.