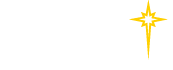 Find a Practice/Location
View All

Pediatric Practices

St. Luke's Pediatric Primary Care Practices are conveniently located in your neighborhood.
St. Luke's Pediatricians offer:
Same-day sick appointments
Meet the Doctor visits
Convenient locations in your neighborhood
Weekend and evening hours
Various practice sizes to meet your individual needs
New patients are always welcome. Find a location close to you!
St. Luke's pediatricians see patients at our primary care pediatric practices located throughout the Lehigh Valley and surrounding areas.
St. Luke's pediatric practices are comprised of board certified pediatricians as well as expert advanced practitioners. Our physicians and advanced practitioners treat young patients in a manner that is comfortable for the child and comforting for parents. We understand that children are not small adults; their developing bodies may require special medications and different medical treatments. Our pediatricians are pediatric specialists, having completed additional pediatric training beyond medical school. They are trained to be sensitive to the special health-care needs of children from birth through adolescence and into early adulthood.
Your pediatrician's role is to assess many things about your child, including development. Some variations are normal but more extreme differences should be assessed further. You should talk to your doctor if you are concerned about your child's development – whether physical, such as walking, language-related, such as talking, or even social. Their specialized pediatric knowledge can help you decide if other evaluation is needed. If suggested, your primary pediatrician will guide you through the process of getting the help your child needs.