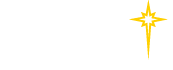 Find a Practice/Location
View All

Immunizations

Keeping up with recommended vaccines is important now more than ever. Immunization should be routine and can ward off outbreaks of vaccine-preventable diseases which, combined with another wave of COVID-19, would be devastating for both individual families and the healthcare system at-large.
St. Luke's has gone to great lengths to assure that all of our facilities are safer than ever.
Vaccination can protect against 14 serious childhood diseases, including measles, influenza (flu), tetanus, polio, and whooping cough (pertussis). According to the Centers for Disease Control and Prevention (CDC), among children born between 1994-2018, vaccination will prevent an estimated 419 million illnesses, 26.8 million hospitalizations, and 936,000 deaths over their lifetimes.
To assure that your child is on track, please follow the CDC guidelines outlined HERE or contact your St. Luke's Pediatrician.