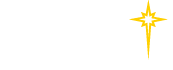 Find a Practice/Location
View All

Imaging

With a pediatric radiologist on staff, your child has a team of highly trained pediatric specialists in place to accurately diagnose and treat serious injury and illness. Additionally, a pediatric nurse accompanies our youngest patients and assists the radiology technologist for pediatric imaging studies.
St. Luke's practices IMAGE GENTLY – a pledge to use the lowest doses of radiation available when imaging children.
St. Luke's University Health Network is proud to offer the following low-radiation pediatric studies:
CT
MRI – ask about our pediatric anesthesia program!
Walk-in X-Ray
Ultrasound – our sonographers are specially-trained and certified in imaging babies
VCUG (Voiding Cystourethrogram)
For more information click here or call St. Luke's InfoLink at 1-866-STLUKES.