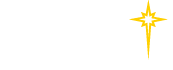 Find a Practice/Location
View All

During Your Child's Inpatient Stay

Care for Children at St. Luke's
Treating thousands of children each year, Pediatric Services at St. Luke's University Hospital – Bethlehem Campus is dedicated to working closely with patients and their families. Our pediatric physicians, advanced practitioners and nurses are specially trained to be sensitive to the needs of children who are experiencing an illness or injury.
Designed to Promote Health
The pediatric department is designed to promote and maintain a healthy and safe environment for children and their families. The halls are filled with pictures of jungle animals of all shapes and sizes, including lions, tigers, elephants, giraffes and chimpanzees, to name a few. The exotic colors and theme carry through from the giant wildlife wall murals to the new flooring complete with animal inlays.
Additional features include:
State-of-the-art security system
Playroom close by the nurses' station (this is available to children whose condition allows them to leave their room; toys from the playroom may be taken to a child's room)
Parent lounge with refrigerator, TV and microwave
Overnight privileges: one parent is invited to stay overnight
Pediatric library and video games available
Internet access
Computers for patients to maintain contact with friends
Four high-acuity rooms where we're able to treat children with more complex needs