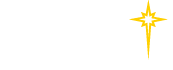 Find a Practice/Location
View All

Inpatient Care

Treating Childhood Conditions at St. Luke's
No parent wants to hear that his or her child needs to be in a hospital. When very ill or injured, however, a hospital stay is the best way to ensure your child's health, safety and ability to recover as quickly as possible. Our specialized Pediatric Unit at St. Luke's University Hospital – Bethlehem enables you to spend more time at your child's bedside and less time traveling while you also manage other family and work responsibilities. Likewise, our two Neonatal Intensive Care Units are conveniently located at St. Luke's University Hospital – Bethlehem and St. Luke's Hospital – Allentown Campus to allow you to remain close to your newborn while your baby receives specialized care.
Throughout all of our hospitals, St. Luke's specializes in treating conditions that are unique to children. Combining the most advanced technology and the latest treatments, St. Luke's doctors and staff provide pediatric approaches to pediatric problems.
If you need a doctor or would like more information about any of the children's services at St. Luke's, please contact St. Luke's InfoLink at 1-866-STLUKES (785-8537) or InfoLink@sluhn.org.