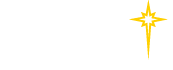 Find a Practice/Location
View All

Inpatient Care

St. Luke's Pediatric Inpatient Unit
St. Luke's 17-bed specialized Pediatric Inpatient Unit includes state-of-the-art technology, overnight space for parents – including couches and TVs, private bathrooms and showers in each room, a playroom with interactive toys and afternoon quiet hours. These modern amenities enable you to spend more time at your child's bedside and less time traveling while you also manage other family and work responsibilities.
The Pediatric Inpatient Unit is conveniently located next to the 8-bed Pediatric Intensive Care Unit (PICU) at St. Luke's University Hospital – Bethlehem, allowing for easy collaboration for patients who may need a higher level of care. In addition to the new design and child-friendly décor, the inpatient unit has 24/7 hospitalist coverage, support from pediatric trained respiratory therapists and specialty trained pediatric nurses, pharmacists and pediatric surgeons.
No parent wants to hear that his or her child needs to be in a hospital. When illness, injury or surgery requires a hospital stay, it is the best way to ensure your child's health, safety and ability to recover as quickly as possible. St. Luke's specializes in treating conditions that are unique to children. Combining the most advanced technology and the latest treatments, St. Luke's doctors and staff provide pediatric approaches to pediatric problems.
If you need a pediatrician or would like more information about any of the pediatric care at St. Luke's, call 1-866-STLUKES (785-8537) or email mystlukes@sluhn.org.
St. Luke's is a proud member of the Children's Hospital Association