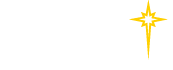 Find a Practice/Location
View All

Conditions & Services

Digestive disorders can cause symptoms ranging from mild inconvenience to intense pain and personal distress.
Serious disorders can be debilitating, preventing you from fully completing work and home responsibilities. Some digestive illnesses can even threaten your life.
St. Luke's Digestive Disease and Liver Center is committed to improving your health and helping you feel better. Our physicians perform comprehensive evaluations to determine the cause and severity of your condition. With this knowledge, they provide you with treatment options to improve your health and help you to feel better. We also offer routine screening such as colonoscopy and endoscopy.
St. Luke's Digestive Disease and Liver Center treats a wide range of disorders, including:
In addition, we offer a number of cutting edge procedures including the implantation of sacral nerve stimulators (SNS) to treat bowel incontinence, and fecal microbia transplant (FMT) to treat clostridium difficile (C-Diff).