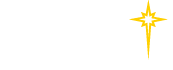 Find a Practice/Location
View All

Make an Appointment

Disorders of the gastrointestinal (GI) tract and liver are among the most prevalent health concerns today. They affect 60 to 70 million Americans. Gastroenterologists will perform procedures such as colonoscopies, endoscopic ultrasounds, biopsies and others to diagnose conditions that affect the esophagus, stomach, small intestine, large intestine and anus, as well as organs such as the liver, pancreas and gallbladder.
Some of the most common conditions that our highly-trained GI expert physicians and clinicians treat include:
Acid reflux
Colon and rectal cancer
Irritable bowel syndrome
Heartburn (GERD)
Inflammatory bowel disease (IBD)
Incontinence
Hepatitis
To make an appointment, call 484-526-6545.
Find a Gastroenterologist near you, click here