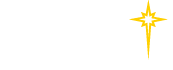 Find a Practice/Location
View All

Hepatology

The liver is one of the only organs in our body that can heal and regenerate with appropriate timely treatment. However, if damage is left untreated, it can lead to increasing amounts of scarring causing cirrhosis and liver failure. Our board-certified hepatologist specializes in diagnosing and treating illness of the liver including:
Acute viral hepatitis A,B,D and E
Chronic viral hepatitis B and C
Autoimmune liver disease
Drug Induced liver disease
Alcohol induced liver disease
Non-alcoholic Fatty Liver Disease (NAFLD)
Metabolic and hereditary liver disease
Liver disease specific to pregnancy
Liver cancer
Complications of cirrhosis
Our goal is to diagnose and treat these illnesses early to prevent excessive scarring and progression to cirrhosis.