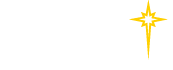 Find a Practice/Location
View All
Testimonials

Digestive disorders are among the most common type of health conditions in the United States today, affecting an estimated 60 to 70 million people. Yet, due to the nature of such illnesses and their symptoms, it is not a topic often discussed, even with our family and closest friends. Many people are even reluctant to discuss such matters with their physicians. As a result, they fail to get treatment that could help them feel and function better.
The patients below also put off seeking treatment. But after finally receiving treatment, they were so glad they did that they wanted to share their stories. They hope their experiences will encourage others to talk with their doctors.
Bill received potentially life-saving cancer treatment after a colonoscopy detected a tumor.
Susan credits "amazing" surgical implant procedure for making her free of embarrassing "accidents."
Debra no longer needs frequent bathroom trips, which allowed her to thoroughly enjoy her daughter's wedding.