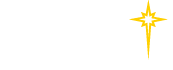 Find a Practice/Location
View All

Inflammatory Bowel Disease (IBD)

Crohn's disease and ulcerative colitis are the two common types of inflammatory bowel disease (IBD). They are often characterized by diarrhea, abdominal pain, rectal bleeding and anemia.
At St. Luke's Digestive Diseases and Liver Center, our gastroenterologists are experienced in the management of IBD. We offer specialized lab testing, high definition colonoscopy with narrow band imaging, video capsule endoscopy, and CT enterography to aid in the diagnosis and monitoring of IBD.
In addition to the standard oral treatments for IBD, we also offer all of the currently approved advanced biologic therapies for IBD including Remicade, Humira, Cimzia, Simponi and Entyvio.