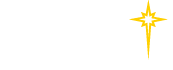 Your Support Makes a Difference Every Day, for Every Patient

Your gift to the St. Luke's Cancer Compassion Fund will help alleviate financial burden for patients who are struggling to afford everyday living expenses during their cancer journey, allowing them to focus on what's most important: healing.
As a recognized 501 (c) (3) charitable organization, any gift you make to St. Luke's is tax deductible.
For questions, please contact DevelopmentOffice@sluhn.org or call 484-526-3067.