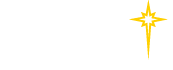 St. Luke's Monroe Campus - Corks & Forks

This year, proceeds will support the establishment of a new primary care clinic at The Mountain Center in Tobyhanna.
This new clinic will offer convenient access to high-quality primary care and will join the following co-located educational and community service providers within The Mountain Center:
PSFC Educational Programs for Low-Income Children
Monroe County Habitat for Humanity
Feeding Families Ministry
Senior Community Activity Center
WIC Program Office
Women's Resources
Read Across Monroe Free Library
As Blue Ridge Estate Winery & Vineyard has been a true supporter and host location of Corks & Forks for the past two years, our fundraising efforts will incorporate vouchers for wine and wine tastings to be enjoyed at Blue Ridge Winery in the manner which is most comfortable for you. Blue Ridge is open and practicing appropriate social distancing for those who would like to visit the winery, use their vouchers in person, and enjoy the beautiful atmosphere and scenery at the vineyard. Or if you prefer, you may call in your voucher order, pick it up curbside, and enjoy it at home.
THANK YOU TO THE FOLLOWING EVENT SPONSORS
Champagne Sponsors
| | |
| --- | --- |
| Mahesh D. Chhabria, MD | Bennett Family Properties, LLC |
| | Peter Favini, MD |
| | Drs. Jamie & Peter Thomas |
Chardonnay Sponsors
| | |
| --- | --- |
| | Charles Cohan |
| Elegant Lawn Care, Inc. | |
Merlot Sponsors
| | | |
| --- | --- | --- |
| Patrick J. Bower | Douglas A. Degler, MD | Kimberly Derr's Place |
| IMC Construction | Michele J. Levitz | Israel Zighelboim, MD |
Zinfandel Sponsors
| | | |
| --- | --- | --- |
| Lindy Lee W. Cibischino, MD | John A. Dziewit, MD | Nancy A. Ducey |
| Joe Guardiani | Jens & Brita Hansen | Valerie Klass |
| Colleen Pugliesi | Michael & Alex Ruh | Mr. & Mrs. Donald C. Seiple, Sr. |
| Mr. & Mrs. Kenneth Schwarz | Susan C. Van Why | Mindi Vento |