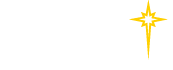 Celebrating our Past, Shaping our Future: A Campaign for Hospice Endowment

St. Luke's Hospice is in the midst of a multi-year effort to secure $1.5 million in new endowment gifts. Interest income from the Hospice endowment is used to strengthen and enhance all aspects of hospice services, including the ongoing professional development of our hospice nurses, funds to meet the special needs of patients nearing end-of-life, and the ongoing maintenance of our free-standing hospice house.
Click here to learn how you can help ensure this life-changing program remains a viable community resource. Click here to see naming opportunities that are available at our free-standing Hospice House. Or, contact Melissa Siegfried at Melissa.Siegfried@sluhn.org or 484-553-3691.