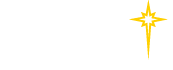 Thank You for Supporting the St. Luke's International Medical Program (SLIMP)
St. Luke's International Medical Program (SLIMP)
St. Luke's International Medical Program (SLIMP) – previously known as SLISS – is a non-profit organization developed to assist low and middle income countries with sustained improvements in care by providing critically needed supplies, equipment, and training by visiting medical professionals. Secondarily this program provides training for the next generation of healthcare workers to meet the needs of the international community.
Funding for this aggressive undertaking will be by tax-deductible donations to the St. Luke's International Medical Program Fund. Contributions to the fund will provide for much needed aid to international communities in need.
To make an online gift, please use the secure donation form below.