Welcome to the 2021 Ski-a-thon and Family Fun Weekend at Blue Mountain Resort!
We invite you to browse the ways you can join in! Consider a sponsorship package, dusting off your skis and hitting the slopes, supporting a skier through a donation based on number of completed runs, and/or putting your name in the (virtual) hat for one of our auction items. There's something for everyone!

Please note: the portal to sign up as a featured event skier is now closed. You can still purchase a discounted lift ticket below.
Proceeds will support the development of a new hospital campus in Carbon County that will deliver innovative, high-quality services to the community.
---
I want to:
---
---
View the generous event sponsors
GOLD SPONSORS
Joseph & Debra Kay Bennett Charitable Trust
Builder's Door & Hardware
Martinelli Interior Construction
Snyder Hoffman Associates, Inc.
---
SILVER SPONSORS
Keith Snyder Glass & Window
---
To sponsor one of the featured skiers below, please complete this form.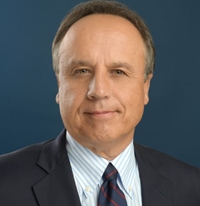 John Nespoli
St. Luke's is proud to present our very own John Nespoli as a skier this year. John is President of the St. Luke's Carbon Campuses—he is returning to the slopes after taking a brief 30-year hiatus to support the Ski-a-thon. He is looking forward to great fun and a few laughs with our community friends and supporters! If you're interested in sponsoring John, please fill out this form and enter his name as your skier of choice!
Denise Brybag
Hi! My name is Denise Brybag and I have been skiing for 6 years. I love to ski, but I'm not saying that I am good at it. LOL. I am a hospital supervisor at the Monroe Campus. I am happy to be able to assist St. Luke's and the new Carbon Campus. Happy Skiing!!!!
Joseph Edward Carreras
My name is Joseph Edward Carreras. I have been skiing for seven years and I am an employee of St Luke's for the last four. It has been my pleasure and honor to work for this great Network and now I would love to support my St Luke's on the slopes!
Meghan Pacovich
My name is Meghan Pacovich and I am a Physical Therapy Front Desk Coordinator at our Wind Gap location. I have been skiing for over 15 years with Blue Mountain being the first slope I ever skied on! I am looking forward to supporting St. Luke's on the slopes!
Jorge A. Lozano Regidor
Hi! I'm Jorge, emergency department technician at Anderson campus. I like snowboarding.
Britney Smith
Hi, My name is Britney Smith. I've been skiing for the last 3 years. I'm a registered nurse with the central staffing department and hospital supervisor at the Monroe Campus. Looking forward to supporting St. Luke's on the mountain this weekend!
Allen Zelno
SLUHN Nurse Practitioner at Star Community Health on Sacred Heart's Campus!
---
Purchase a discounted lift ticket
Blue Mountain Resort is generously offering discounted lift tickets for skiing, snowboarding, and tubing on February 26, 27, and 28. Due to COVID-19, there is a limited number of visitors allowed on the slopes at one time, so you must purchase your ticket in advance (beginning February 1, 2021) and secure your timeslot through this link using code familyfun2021 at checkout. Note: you will see a much higher price until the discount code is entered. Once the code is applied, the price in your cart will drop.
---
Bid on an item in our silent auction
Test your luck by bidding on an item in our online silent auction. Bidders will need to provide email and phone number when registering. Winners will be invoiced after the auction and item delivery/pick up will be arranged.
---
Learn about the Gift of Life Organization
Nationally, there are more than 100,000 people waiting for an organ transplant. Every ten minutes, another person is added to the list. When we hosted an in-person event in the past, Gift of Life attended to help share information and resources about the importance of becoming an organ donor. This year, we encourage you to visit their website to learn more.