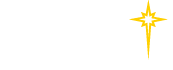 St. Luke's Hospice Luminaria Lighting

St. Luke's Hospice is pleased to host our 10th Annual Luminaria Lighting on November 12, 2022, from 5:30 to 6:30 PM ET. This special evening celebrates the light and love that lost loved ones have brought into our lives and our community.
Additional details and the event schedule for the evening can be found here.
Registration for this year's event is now closed. Donations to St. Luke's Hospice are always appreciated and can be made through the form below. If you have any questions, please email Lori.Coursen@sluhn.org.