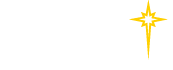 Help Empower Our Lifesaving Work
Philanthropy empowers our lifesaving work, for every single patient who needs us—for patients who require critical care and ongoing treatment; patients who are battling cancer with our teams by their side; and patients who are welcoming their new baby into the world with us. The list is endless, and so is the need for donors like you. Please consider making a gift today.
For questions, please contact DevelopmentOffice@sluhn.org or call 484-526-3067.
If you prefer to make your gift by mail, checks may be made payable to St. Luke's University Health Network, and can be mailed to St. Luke's University Health Network Development Office, 801 Ostrum St., Bethlehem, PA 18015.