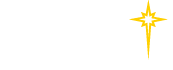 Your Support Makes a Difference Every Day, for Every Patient

Why Support Cancer Care at St. Luke's?
Supporting cancer care at St. Luke's means that you are empowering research, resources, and innovative treatment options that make a difference for our patients—enabling them to live life to the fullest.
Your gift of $1,000 or more to support cancer care during any calendar year qualifies you to be a member of the St. Luke's Circle of Hope Society. Members have the opportunity to attend special St. Luke's Cancer Center gatherings and educational events, to witness the significant impact of their generosity.
As a recognized 501 (c) (3) charitable organization, any gift you make to St. Luke's is tax deductible.
For questions, please contact DevelopmentOffice@sluhn.org or call 484-526-3067.