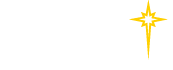 Find a Practice/Location
View All

Advanced Practice Leadership Committee

If you are an Advanced Practioner at St. Luke's and want to become an advocate for your profession, there is a core group of nurse practitioners and physician assistants, whom represent inpatient, outpatient, medical and surgical specialties, throughout St. Luke's University Health Network.
The Advanced Practice Professional Organization (APPO) is an advisory body reporting to the COO - SLUH/CNO - SLUHN and Senior VP, Medical and Academic Affairs.
Vision
To establish and provide an effective means of communication/networking among all Advanced Practitioners within the SLUHN.
Establish means and a forum for required and ongoing educational (CEU/CME) offerings.
Actively address functional practice issues, state regulation concerns, billing and reimbursement practices, and quality improvement initiatives.
Monitor the advanced practitioner credentialing process through medical affairs, as it relates to their specialty practice, to promote smooth transition into the work environment.
To advocate for advanced practitioners to serve on medical staff committees
Membership
All nurse practitioners and physician assistants who maintain privileges at SLUHN, either in private practice, or hospital-owned practices are eligible for membership.
Membership Guidelines
Members are encouraged to attend the two advanced practice department meetings held on a bi-annual basis and provide input into discussions related to advance practice and professional development.