Faculty
Program Director
Jim Reidy MS, LAT, ATC, CSCS serves as the Athletic Training Residency Program Director within the CAATE accredited program in orthopedics at St. Luke's University Health Network in Bethlehem, PA. He is also the Program Manager for the East Region for St. Luke's Sports Medicine that encompasses 40 School Districts, 3 colleges, and a dozen Athletic Trainers in physician practice. Jim earned his bachelor of science in Athletic Training from Canisius College in Buffalo, NY and went on to obtain his master's degree in Exercise Physiology from Ithaca College. He has previously worked as an Athletic Trainer for Fairleigh Dickinson University's Division I campus in Teaneck, NJ and provided Athletic Training services for OAA Orthopaedic Specialists and Lehigh Valley Health Network. Jim has worked as an educator over his career and has served as the Program Manager for the Sports Medicine and Rehabilitation Sciences Program at Northampton Community College. He currently serves as a CAATE site visitor for residency programs and is a member of the CAATE Residency Standards Committee.
Brian Gloyeske, MS, LAT, ATC is a board certified and licensed athletic trainer in the state of Pennsylvania and New Jersey. He serves as an outreach assistant athletic trainer for the Moravian College in Bethlehem, PA. Before joining St. Luke's full time in 2015, he spent four years as an instructor in a CAATE accredited athletic training program at East Stroudsburg University. During his time at ESU he worked clinically with collegiate dancers, the general population of the University, and oversaw and provided Athletic Training Services to East Stroudsburg Youth Association Athletics. Additionally, Brian served as the Head Athletic Trainer for the Lehigh Valley Steelhawks of the Professional Indoor Football League, for five seasons. Brian earned his bachelor's degree in athletic training from the University of Toledo in 2010 and his master's degrees from East Stroudsburg University of Pennsylvania in 2011.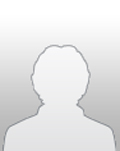 Keith F. Davis MEd, ATC, LAT, OTC is a duo board certified athletic trainer and orthopedic technologist. Keith earned his bachelor of Athletic Training from East Stroudsburg University and then went on to obtain his Masters in Education in Kinesiology at Temple University where he was on several research projects that were published and or presented at the national level. After Temple he worked at the University of Pennsylvania as an assistant athletic trainer in their athletics department for two years .  Before joining St. Luke's in 2018 he worked at Coordinated Health as a physician extender with orthopedic surgeons in the office as well as in the operating room functioning as a 1st or 2nd assist during orthopedic surgeries. While at Coordinated Health he was lead instructor of their Orthopedic Technologist certificated program through the Medical Careers Institute where he had a 100% completion rate and 86% went on to pass their board certification test and were hired within 6 months of graduation.
Dr. John Hauth, EdD, LAT, ATC Senior Director for Sports Medicine Relationships at SLUHN. Dr. Hauth has nearly 35-years' experience in athletic training having directed the Athletic Training Program at East Stroudsburg University from 2000-2014. He is a nationally recognized expert on Athletic Training having been inducted into the Pennsylvania Athletic Trainers Hall of Fame in 2009 and honored by the National Athletic Trainers' Association as "Most Distinguished Athletic Trainer" in 2010. He was selected as the 2010 recipient of the Distinguished Professor Award at East Stroudsburg University for his significant contributions to University and his profession. Dr. Hauth's excellence was recently recognized in his election as President of the Eastern Athletic Trainers' Association (EATA).
Medical Director
Dr. Nicholas Avallone is the Chief of Orthopedics for the St. Luke's University Health Network's Warren Campus. He is a graduate of the Robert Wood Johnson Medical School. He completed his orthopaedic residency at Harvard University and went on to complete his advanced sports medicine fellowship training within the renowned Lenox Hill Hospital program where he assisted with the care of the New York Jets and New York Islanders. He has been with St. Luke's since 2012 and serves as the team orthopaedic physician for Belvidere High School, Phillipsburg High School, Warren Hills Regional High School, Delaware Valley High School, and Warren County Technical School. Dr. Avallone was named a Top Doctor by Inside Jersey Magazine as well as the St. Luke's Warren Campus Physician of the Year in 2016.