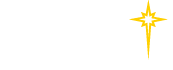 Find a Practice/Location
View All

Facilities
St. Luke's University Health Network Commerce Way Sports Medicine Conference Room. This space can hold 10 individuals and has multimedia capabilities. It also has space to set up treatment tables for laboratory activities.
St. Luke's/Moravian Rehabilitation Center. This space has a conference room with multimedia capabilities and comfortably fits 12 individuals for didactic presentations. The Center also contains 5 classrooms which include an Orthopaedic Assessment Lab, a Research Lab, and a Therapeutic Modalities Lab.
Priscilla Payne Hurd Education Center, St. Luke's Bethlehem Campus. This 36,000 square foot facility offers 11 classrooms and 2 auditoriums for utilization by the Residency Program.

St. Luke's Orthopedic Care. Residents function as an Athletic Trainer in the physician office working closely with Dr. Nick Avallone, Dr. Scott Doroshow, and Dr. Dan Heckman.