Faculty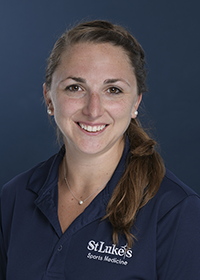 Jillian Hall
Jillian Hall, DAT, LAT, ATC, CSCS, USAW-1, is the Program Director for the Sports Performance Residency. She received her bachelor's degree in Athletic Training from the University of Delaware in 2012 and her Master's degree from East Stroudsburg University in 2014, with some graduate work at the University of Georgia where she was the athletic trainer for the national runner-up equestrian team. In addition to being a certified athletic trainer and strength and conditioning coach, she also holds the USA Weightlifting - Level 1 - certification. She completed her doctorate in athletic training (DAT) at Moravian University in 2022. Jillian joined the St. Luke's Sports Medicine team in 2019 after serving as an athletic trainer at Arcadia University in Philadelphia, Pennsylvania from 2014-2019. She also gained valuable experience coaching weightlifting and fitness both in private facilities and at the college. At St. Luke's, Jillian is responsible for developing special projects and initiatives to enhance Sports Medicine and Sports Performance business, coordinating Sports Performance programs, organizing continuing education, and coaching several teams and strength sessions. Jillian also continues to pursue her own athletic goals as a nationally ranked Olympic weightlifter after a highly successful collegiate career as a javelin thrower.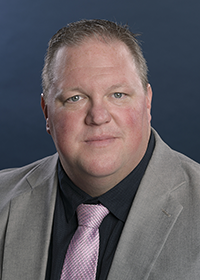 Keith Gray
Keith Gray, MS, MSCC is the Director of Sports Performance at SLUHN. Prior to his post at St. Luke's, he served as Assistant Strength and Conditioning Coach for the Philadelphia Eagles since 2012 and as Associate Head Strength and Conditioning Coach at the University of Georgia from 1999-2011. He received his Bachelor's degree from Virginia Tech and his Master's of Science: Performance Enhancement and Injury Prevention from California University of Pennsylvania. He has earned the designation as Master Strength and Conditioning Coach from the Collegiate Strength and Conditioning Coaches Association, and holds certifications from the National Strength and Conditioning Association (CSCS), National Association of Sports Medicine (PES), Functional Movement Screen, and Postural Restoration Institute. Gray brings a wealth of experience with many publications, presentations, and mentor consultations.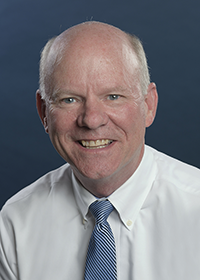 John Hauth
Dr. John Hauth, EdD, LAT, ATC is Senior Director for Sports Medicine Relationships at SLUHN. Dr. Hauth has nearly 35-years' experience in athletic training having directed the Athletic Training Program at East Stroudsburg University from 2000-2014. He is a nationally recognized expert on Athletic Training having been inducted into the Pennsylvania Athletic Trainers Hall of Fame in 2009 and honored by the National Athletic Trainers' Association as "Most Distinguished Athletic Trainer" in 2010. He was selected as the 2010 recipient of the Distinguished Professor Award at East Stroudsburg University for his significant contributions to University and his profession. Dr. Hauth's excellence was recently recognized in his election as President of the Eastern Athletic Trainers' Association (EATA).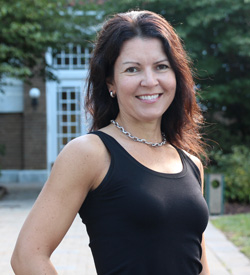 Dianne Babbitt
Dianne Babbitt, Ph.D., is the Program Director for Integrative Exercise Science and Health Sciences Chair at Cedar Crest College. She received her Ph.D. in Integrative Exercise Physiology from Temple University and is a member of the American College of Sports Medicine (ACSM) and International Society of Hypertension. She is an ACSM Certified Exercise Physiologist with special interest in cardiovascular exercise physiology and the effect her research may have towards the positive contribution to the health of individuals.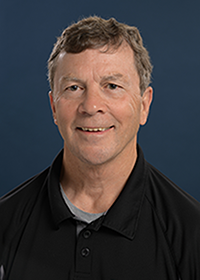 Leo Totten
Leo Totten, MS, USAW-5, holds the highest coach designation within USA Weightlifting at Level 5 International Coach. He has coached 2 Olympic, 3 Pan Am, 5 World, and 4 World University teams and in 2018 was inducted into the prestigious USA Weightlifting Hall of Fame. He is also a member of the National Strength and Power Hall of Fame and was named one of the 65 Most Influential Strength Coaches of All Time. During his 30+ years as a physical education and athletic administrator, he founded East Coast Gold Weightlifting team which is 20-time National Team Champions. He is the owner of Totten Training Systems, LLC and works with Amplify Sports and Wellness and is a senior contributor for SportsEd TV and PLAE Academy. Leo has a Bachelor's in Science in Health and Physical Education from West Chester University and a Master's in Science in Physical Education and Biomechanics from Western Maryland College (now McDaniel College).
Mentors
Matt Hoover, CSCS
Cait Finn, MS, CSCS, USAW-3
Cam Davidson, MS, SCCC, CSCS, USAW-2
Chris Taber, PhD, USAW-2, NSCA, ACSM, NASM
Allison Bradshaw, MS, CSCS, USAWTF1
James Farley, CSCS
Tibor Bodi, MS, LAT, ATC, CSCS, CF-L1
Adam Sankovsky, MS, CSCS
Sam Bonner, IFPA
Nick Hurff, CSCS
Morgan Fogelman, CSCS, USAW-1
Chad Waelchli, MS, CSCS, SPARQ