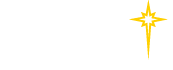 Find a Practice/Location
View All

Application

Eligibility Criteria:
Bachelor's degree in Exercise Science, Physiology, Kinesiology, Health and Physical Education, Biology, Athletic Training and/or a closely related field - required.
National Strength and Conditioning Association - Certified Strength & Conditioning Specialist (CSCS) or National Academy of Sports Medicine Performance Enhancement Specialist (PES) – able and willing to sit for certification within first six months of Residency.
BLS Certification for Healthcare Providers (CPR and AED) Program – required.
Application Process
For Additional Questions