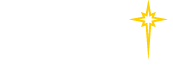 Find a Practice/Location
View All

Make an Appointment

If you have an existing skin condition or simply want to make sure you have the healthiest skin possible, please call us directly at 484-503-SKIN (7546).
To ensure that we gather all the information that we need to provide you with the best care possible, our phone call will last approximately 15 minutes.
Your Dermatology Concierge can usually make a new appointment for you with a St. Luke's board-certified dermatologist within 2 working days – just another way St. Luke's Dermatology cares for the Lehigh Valley!