Faculty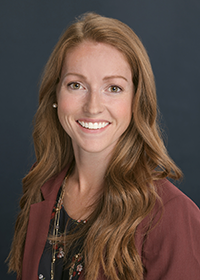 Kyra Dodson, MS, LAT-ATC, CEAS III
Program Director
Kyra Dodson, MS, LAT-ATC, CEAS III, serves as the Athletic Training: Prevention and Wellness Residency Program Director at St. Luke's University Health Network in Bethlehem, PA. She is also the Occupational Medicine Manager of Prevention and Wellness. She developed and now manages the department's Worksite Injury Prevention Program; a program that utilizes Industrial Athletic Trainers at employer locations to create a healthier workforce and safer workplace through ergonomic and evidence based preventative medicine. Kyra leads the Network's external employer -based ergonomic program. Kyra earned her Bachelor of Science in Athletic Training from Western Carolina University, NC and went on to obtain her Master's Degree in Athletic Training from the University of South Carolina. She is currently pursuing her MBA in Healthcare Management from Youngstown State University. Clinically, Kyra has worked in a multitude of industrial and warehousing facilities, along with collegiate and semi-professional athletics. Kyra currently manages St. Luke's On-site Employer and University Health and Wellness Clinics located in the Lehigh Valley. She is a published author in the Journal of Athletic Training and Sports Health Care. She has presented in the fields of athletic training and occupational medicine in regional, district and national levels.

Beth Syrstad, RN
Associate Faculty
Beth Syrstad, RN is the Manager of Care Now Case Management providing case management services for Workers' Compensation cases for St. Luke's University Health Network and our valued Occupational Medicine Clients. Beth graduated from Trumbull Memorial Hospital School of Nursing and studied at Kent State University and Penn State University. Her nursing career includes a focus in Neurosurgery, Psychiatry, Orthopedics, Occupational Medicine and Case Management. She began her carrier in Occupational Medicine in a multi-specialty provider organization for 12 years and has been with St. Luke's University Health Network for the last 20 years. In addition to providing and overseeing case management of workers' compensation cases for our network and our outside clients, she is actively involved in our provider training and education regarding the Workers' Compensation Act, OSHA, and quality care standards for injured workers. Beth also serves on our Emergency Response Subcommittee and the Quality Improvement/Patient Safety Committee.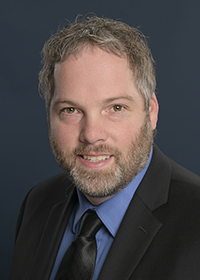 Jim Reidy MS, LAT, ATC, CSCS
Associate Faculty
Jim Reidy MS, LAT, ATC, CSCS serves as the Athletic Training Residency Program Director within the CAATE accredited program in orthopedics at St. Luke's University Health Network in Bethlehem, PA. He is also the Program Manager for the East Region for St. Luke's Sports Medicine that encompasses 12 School Districts, 6 colleges, and oversight of Athletic Trainers practicing within physician practice. Jim earned his bachelor of science in Athletic Training from Canisius College in Buffalo, NY and went on to obtain his master's degree from Ithaca College. He has previously worked as an Athletic Trainer for Fairleigh Dickinson University's Teaneck Campus in NJ and provided Athletic Training services for OAA Orthopaedic Specialists and Lehigh Valley Health Network. Jim has worked as an educator over his career and continues to serve as the Program Manager for the Sports Medicine and Rehabilitation Sciences Program at Northampton Community College. He currently serves as a member of the Work Group Selection Committee for the Association for Athletic Training Education (AATE) and multiple committees for the Commission on Accreditation of Athletic Training Education (CAATE) which include the Residency and Fellowship Standards Committee, Review Committee, and the Education Committee.
Support Faculty
Nilvia Vazquez, MS, LAT-ATC, CEAS I
Diana Dearden, LAT-ATC
Andrew Goodbred, MD
Erica Lopes
Michael Sidhom, MD, MSPH
Medical Director
Dr. Sidhom serves as the Network Medical Director of Clinical Informatics and Healthcare Information Technology for the St. Luke's Occupational and Environmental Medicine (OEM) department and CareNow walk-in centers. He serves on the St. Luke's Clinical Technology Governance Board, working with Information Technology Department analysts to continually optimize the use of various electronic medical records for the betterment of patients and employer clients. He is board certified in both Occupational & Environmental Medicine and Family Medicine. Dr. Sidhom received his undergraduate degrees in Biological Sciences and Psychology from Rutgers University, and his medical degree from Ross University School of Medicine. He earned his Master of Science in Public Health Microbiology and Emerging Infectious Diseases at the George Washington University School of Medicine and Public Health, School of Health Sciences in Washington, DC. He completed a family medicine residency at Guthrie Clinic in Sayre, a Geriatric Fellowship at St. Luke's and an Occupational & Environmental Medicine Fellowship at the University of Pennsylvania- Perelman School of Medicine.
Robert Dolansky Jr., DO, MBA
Medical Director
Dr. Dolansky serves as the Network Medical Director for Urgent care services. He has been with St. Luke's since 1995, after obtaining his DO degree from the Philadelphia College of Osteopathic Medicine. He earned his Bachelor of Science degree from the Pennsylvania State University. His MBA was earned at St. Joseph's University. Dr. Dolansky spent the first 18 years of his St. Luke's career in many aspects of Osteopathic medical education, including the Family Medicine Program Director and the Network Director of Osteopathic Medical Education. Dr. Dolansky moved to full time Urgent care and Occupational medicine (St. Luke's Care Now) in 2013. He has been instrumental in growing the Care Now centers from 2 locations in 2013 to the current 18 locations. Since 2018 he serves on the Board of Trustees of the American Osteopathic Association, to include being a member/chair of several education and research sub-committees.