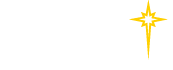 St. Luke's Provides the Highest Patient Satisfaction and Quality in the region
Find a Practice/Location
View All


St. Luke's Provides the Highest Patient Satisfaction and Quality in the region.
In its comprehensive quality and safety review, the U.S. government ranks St. Luke's University Health Network hospitals higher than all competitors in their markets as recognized by definitive analysis of hospital data for Quality and Satisfaction.
St. Luke's is a top performer nationally
St. Luke's is THE top performer in our region
Quality measures included mortality, safety of care, readmission, patient experience, effectiveness and timeliness of care and efficiency
St. Luke's hospitals outperformed their competitors to earn the highest patient experience scores in their respective markets
CMS's hospital ratings reaffirm similar findings from The Leapfrog Group that award top marks to St. Luke's hospitals
Hospital ratings are available to the public at the CMS Hospital Compare website: www.medicare.gov.