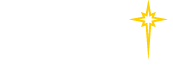 Find a Practice/Location
View All

Hospitals
Fitness & Sports Performance Centers
View All
Outpatient Centers
View All

St. Luke's Center
Administrative Offices
Program Studies

The educational program extends over a period of 11 months. Students have theoretical instruction and clinical experience in a variety of surgical specialty areas.
The curriculum is divided into two, eight-week terms (August to December) and two 15-week terms (January to August). Students receive instruction in medical terminology, microbiology, anatomy and physiology, pathophysiology, anesthesia, pharmacology, surgical techniques and professional development. Clinical experiences are provided in the operating room at the Bethlehem, Allentown, Quakertown, and Anderson campuses, cardiac catheterization lab, obstetrical department, and sterile processing department. Basic surgical technology skills and theory are correlated to learning experiences in the clinical laboratory setting. The amount of clinical exposure increases with the advanced courses.
All clinical experience is provided at St. Luke's University Health Network. Students are responsible for transportation. The use of a car is necessary.