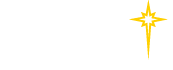 Find a Practice/Location
View All

Admission Requirements
Education – A candidate must have been awarded an associate degree or higher, shown on official transcripts, for entrance into the program.
If you have questions about educational requirements you can email the program director at: Julie.bailey@sluhn.org
Additionally, it is preferred, but not required, that applicants have completed the following courses with a grade of "C" or better at an accredited college/university, shown on official transcripts.
Anatomy and Physiology I and II with labs – 8 credits
Microbiology with lab – 4 credits
Applications will be reviewed only after the following have been received:
Completed St. Luke's application (online and written)
Official copy of high school transcripts
Official copies of college transcripts (past and current)
G.E.D. scores and/or diploma (if applicable)
Two letters of reference
NOTE: Applicants are responsible for obtaining and forwarding official high school and college transcripts to St. Luke's Hospital Surgical Technology Program. Attendance at any other institution must be reported at the time of application. Failure to indicate at the time of application that the applicant has taken courses from another institution invalidates any admission.
Since enrollment is strictly limited, consideration will be given to:
College coursework and grades in physical, social and biological sciences
Previous health care experience