Hospital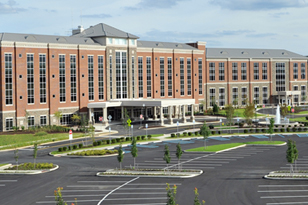 Easiest Parking
Spot in Town
Anderson Campus is built on 500 acres of rolling farm land that boasts sweeping views
of the Lehigh Valley.
The campus boasts over 500 parking spots accessible to
the 108-bed hospital, state-of-the-art cancer center and medical office building.
The campus is conveniently located near three major highways.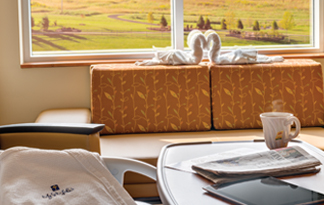 The Hospital Room
You Didn't Expect
In addition to delivering the best medicine, the furniture and décor was chosen to compliment the natural healing environment.
Amenities at St. Luke's Anderson Campus include iPads, patient robes and towels in the shape of swans.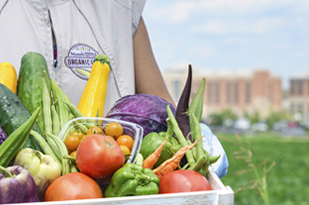 Not Your Average
Hospital Food
St. Luke's Anderson Campus partnered with The Rodale Institute to open the third hospital-based organic farm located onsite a hospital campus.
By providing patients and employees with local grown organic produce, St. Luke's is showing a commitment to the environment and promoting
the health of its patients and
the community.
For more information about the farm please visit: sluhn.org/organicfarm
Fill out the form below and keep up-to-date with the latest news at St. Luke's Anderson Campus.