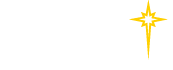 Find a Practice/Location
View All


At St. Luke's, we recommend surgery when it is the
best option, not always the first option.
Get a second opinion.
St. Luke's physicians understand that learning you need surgery can be frightening and stressful.
A second opinion is an important resource for patients and is covered by most insurances. Second opinions can help answer your questions, clarify your options and possibly prevent unnecessary surgery. A second opinion can offer you peace of mind by confirming your original diagnosis and treatment plan, and possibly by providing more treatment options.
At St. Luke's, all our patients have their RIGHTS... the right to get the right procedure for the right reason in order to get the right outcome.
Call 1-866-StLukes
For a second opinion today!