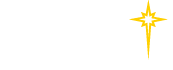 Find a Practice/Location
View All

Nurse Residency Program

What is the Nurse Residency Program?
The Nurse Residency Program provides professional mentorship and support for newly licensed Registered Nurses in their first year of practice at St. Luke's University Health Network (SLUHN). Diploma, Associates degree, and Baccalaureate-prepared nurses are welcome to apply.
What are the Residency Program Requirements?
Nurse residents attend monthly seminars with evidence-based curriculum that focuses on developing professionalism and leadership ability; cultural competence; ethical practices regarding patient safety; communication skills; and management of changing patient conditions. We take pride in utilizing content experts from many disciplines throughout St. Luke's.
Seminars include healthcare simulation to hone clinical skills and develop critical thinking. In partnership with the EPIC Nursing Support Team, our residents receive instruction on how to properly document patient care in real time.
Residents also meet each month with a small network of their peers from similar practice settings in order to share their successes and challenges, as well as help each other navigate their new professional roles. Either independently or in small groups, residents are encouraged to examine their workplace clinical practices and develop evidence-based practice projects that will improve the care of their patients.
Where Can I Get More Information?
Please contact Cathy Griffin, BSN, RN, Nursing Residency Coordinator, at Catherine.Griffin@sluhn.org.
You may also go to SLUHN's Careers page and search the following requisitions for new graduate RNs:
R6659 for our New Jersey locations
R6799 for our Miners campus
R6267 for all other campuses