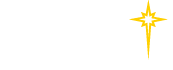 Nurse Residency Program End-of-Year Presentations

Evidence-Based Practice Project Presentations
Furthering Education in the Charge Nurse Role
Mikayla Cramer, BSN, RN; Rachel Hahn, RN; Saye Kullah, BSN, RN; Abigail Reagan BSN, RN; Ashley Sensinger, RN; and Milagros Sostre, RN.
Jaundice In Newborns
Lisa Fania, RN; Zareen Mobin, RN; Sara Rampolla, RN; Mariah Teague, RN; Brooke Terplan, RN; Jennie Oldenhage, RN; and Narcisa Williams, RN.
Preventing Falls in Inpatient Medical Surgical Units
Mariah Burroughs, BSN, RN; Briana Goll, BSN RN; and Carly Hawkins, BSN, RN.
Effects of Nurse Staffing on Mortality, Adverse Events, and Cost
Jennifer Siggia, BSN, RN.
Blood Draws From Peripheral Lines
Abigail Corson, RN; Zachary Mory, RN; Nancy Otero, RN; Malenia Randolph, RN; Kimber Rohner RN; Michael Shemansky, BSN, RN; and Nicole Turner, RN.
Emergency Department Front End Process Changes to Improve Patient Wait Times
Darea Blanton, BSN, RN; April Gallagher, RN; James Martino, RN; and Jeffrey Ofori Anom, BSN, RN.
Improving Patient Outcomes by Identifying Risk Factors and Preventive Measures for Delirium in Critically Ill Patients
Dominique Kindt, BSN, RN, and Tori Pizzoferrato, RN.
Patient Mobility to Improve Quality of Care and Patient Outcomes
Carolyn Harleman, RSN, RN; Elizabeth Rex, ADNRN; and Carly Wood, RN.
Performance Improvement: Increasing Outpatient Surgery Discharge CAHPS Scores
Jean Reinert, RN, MS.
Sepsis Screenings by Nursing, and Evidence Based Practice Project
Lauren Munoz, RN; Lia Marciello, RN; and Serena Pleiss, RN.
Does Pre-operative Carbohydrate Loading in Patients, As Compared to NPO Patients, Promote Better Postoperative Healing?
Taylor Sullivan, RN; Katie Getz, RN; Carlo Gonzales, RN; Jordan Moyer, RN; and Melissa Henriques, RN.
Communicating Report Between Emergency Department and Inpatient Units
Nikki DeLeon, BSN, RN; Michele Kanard, BSN, RN; Megan Post, BSN, RN; and Kristyn Smith, BSN, RN.
Intakes and Outputs
Keely Dreher, RN, and Andrzej Przbylski, BSN, RN.
The Effect of Nurse Staffing Ratios on Patient Falls
Kiera Montgomery, RN; Leah Berlin, RN; Marvin Bermillo, RN; and Emily Klink, RN.
Does Early Initiation Improve Patient Outcomes In Sepsis?
Megan Derhammer, BSN, RN; Tara Houck, BS, RN; and Jamie Getting, BSN, RN.
Training for Epilepsy Monitoring Unit Nurses
Haley Smith, RN; Kayla Strunk, RN; Paige Markus, BSN, RN; Gabrielle Rivera, BSN, RN; Ximena Velez, BSN, RN; and Christine Youwakim, BSN, RN.
Pain Management in Older Adults
Shana Lance, RN; Stacey Kerschner, BSN, RN; and Chelsey Abramson, RN.
The Affect of Mindfulness Interventions on Generalized Anxiety Disorder
Susan Watson, BSN, RN; Brandon Wright, BSN, RN; and Dorothy Nelson, RN.
Managing Gastric Residual Volumes During Enteral Feeding
Cassie Martin, RN, and Michael Neel, BSN, RN.
Improving Patient Satisfaction Through the use of MyChart Bedside
Jalen Snyder, BSN, RN; Jiselle Rosado, RN; and Lindsey Barbato, RN.
Factors that Alter Patient Code Status Decisions and Discussions
Jahnyl Jauregui, RN, and Paul Muth, BSN, RN.
Stop the Bleed
Naijia Bell, RN; Brent Leatherman, RN; Gabriella Papuc, RN; Marissa Viglianti, BSN, RN; and Samantha Zervos, RN.
Vaccinating Adult Cancer Patients
Michelle Loughran, BS, RN; Amanda Rohloff, RN; and Vanessa Shaw, BS, RN.
Nurse Driven Telemetry Discontinuation Protocol
Katie Kollmorgen, BSN, RN; Megan Strauser, RN; and Rachel Torres, RN.
Nurse Residency Program Director
Keri Weintraub, MSN
Nurse Residency Program Facilitators
Sue Aquilina, BSN, MS, CCRN
Claire Bartholomew, BSN
Denise Brybag, BSN
Bonnie Carone, BSN
Sherry Casey, MSN, PHRN
Johanna DeJesus, BSN
Charity Eck, MSN
Nicole Fleming, RN
Liz Heist ADN, RN, BS
Kristie Leshko, MSN
Jean Park MSN, RN, ACCNS, CCRN, CEN
Barb Puzzella, MSN, CNOR
Melissa Rusk, BSN
Stephanie Schick, BSN
Laurie Smickle, MSN, CNL
Kimberly Virga, BSN
Tanya Waberski, BSN
Emilee Wacendak, BSN
Christie Weber, RN
Jill Williston, BSN
Lindsey Woolf, BSN