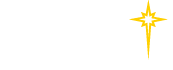 Find a Practice/Location
View All

St. Luke's Mini-Medical School

Is Medicine Your Calling?
Do you find your greatest satisfaction when you are serving others with your knowledge, skills and talents? Are you excited by the challenges of scientific discovery and application? Do you enjoy communicating with others, listening, empathizing, as well as sharing and educating? Do you aspire to the highest standards in the tasks you undertake?
If you answered "yes" to these questions, then take part in the Mini-Medical School offered by the Medical School of Temple University/St. Luke's University Health Network to learn more about medicine.
View the flyer for all the information
Forms that must be completed if you are selected to participate:
Da Vinci Science Center
3145 Hamilton Blvd. Bypass
Allentown, PA 18103
484-664-1002


Medical School of Temple University/
St. Luke's University Health Network
St. Luke's University Hospital – Bethlehem
Estes Building - Ground Floor
800 Ostrum Street
Bethlehem, PA 18015
1-866-STLUKES (785-8537) option 4