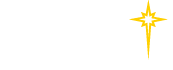 Find a Practice/Location
View All

St. Luke's A-STEP Program
St. Luke's A-STEP Program is an 80- hour introductory course which is part of the American Academy of Sleep Medicine's (AASM) Accredited Sleep Technologist Education (A-STEP) Program. The course is held at St. Luke's Sleep Disorders Center - Warren, located at 89 Roseberry Street, Phillipsburg, NJ 08865.
The 80-Hour Introductory Course provides training and education on the history of sleep medicine, sleep disorders, sleep studies, and patient care. The course concludes with an online 80-Hour Introductory Course Final Exam provided by the AASM. This real-world course equips trainees with critical knowledge needed for a successful career as a sleep technician. The program consists of two parts, the 80-hour Introductory Course and Online Self-Study Modules. The St. Luke's A-STEP Program is an accredited provider of the 80-hour Introductory Course.
A-STEP has Sleep Technology Approved Resource, or STAR Status, with the American Board of Sleep Medicine (ABSM) and the Board of Registered Polysomnographic Technologists (BRPT). A-STEP has STAR status as FOCUSED (RST Pathway B, CPSGT Pathway 3 and RPSGT Pathway 4). To ensure this course is right for you, review the eligibility requirements with the ABSM and the BRPT.
For further information about the St. Luke's A-STEP 80-hour Introductory Course please email Manish.Singh@sluhn.org.