News
Meet Daniel Heckman, MD, Orthopedic Surgeon
October 15, 2019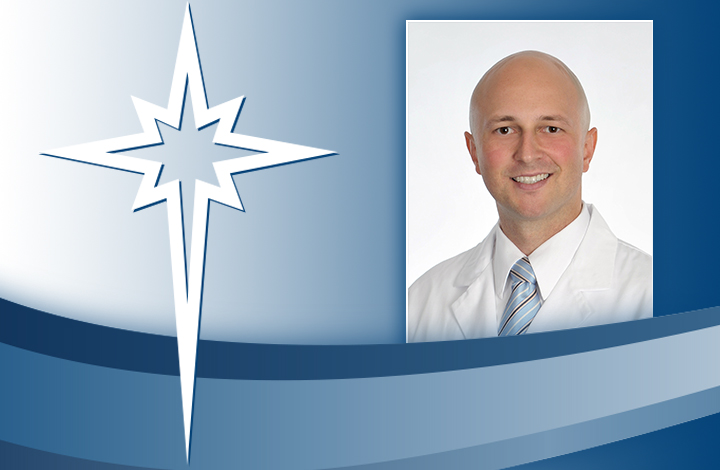 Dr. Heckman specializes in treating a wide variety of disorders of the shoulder and knee that often result from a sports injury. His patients include people of all ages, as well as professional and scholastic athletes and "weekend warriors.
He routinely involves his patients in planning their treatment based on an understanding of their priorities and goals.
"This approach allows us to work together to develop a personalized, evidence-based plan of care and to attain the best possible outcome," says Dr. Heckman, who is board-certified in orthopedic surgery and orthopedic sports medicine.
He completed a fellowship in sports medicine and shoulder surgery at Duke University, where he was an assistant team physician for the basketball, football, and soccer teams. At St. Luke's he serves as the team physician for several area high schools.
Dr. Heckman earned his medical degree from the University of Pittsburgh Medicine School and completed a residency at the University of North Carolina Hospitals.
In addition to athletic injuries, he treats all shoulder and knee disorders, including rotator cuff tears, labral tears, shoulder instability, ACL tears and other knee ligament injuries, meniscus tears, patellar instability, articular cartilage injuries, and arthritis.
He performs arthroscopy of the shoulder, elbow, hip, knee and ankle as well as total joint replacement of the shoulder, knee and hip. He also treats fractures.
Dr. Heckman is a member of the American Orthopaedic Society for Sports Medicine, the Arthroscopy Association of North America, and the American Academy of Orthopaedic Surgeons.
A native of Hazleton, Pa, he lives in Allentown with his wife and four children. Outside of work, he enjoys running, coaching soccer, reading, travelling and spending time with his family.