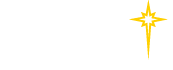 Find a Practice/Location
View All

Total Joint Center

Welcome to St. Luke's Total Joint Center!
Here at St. Luke's we are pleased to provide a comprehensive, personalized care for patients with hip and knee pain. Backed by the strength of St. Luke's University Health Network, our team of experts is committed to providing each and every patient with the most appropriate care — care that is based on nationally recognized treatment protocols.
Make an Appointment
For an evaluation of your hip and knee pain, please schedule an appointment at St. Luke's Orthopedic Care by calling 484-526-1735 or Request an Appointment Online.
Our Team
St. Luke's Total Joint Center team is dedicated to providing patients with the most appropriate treatment for their knee and hip conditions. Our board-certified, fellowship-trained team of orthopedic surgeons has extensive experience in evaluating knee, hip and shoulder pain and in those cases when surgical treatment is warranted, our surgeons provide patients with outstanding results. Supporting our orthopedic surgeons and patients is our staff of physician assistants, orthopedic residents, anethesiologists, nurses, physical/occupational therapists, case management staff and administrative personnel.
A Healing Setting
For those patients who are recovering from surgery to address their knee, hip or shoulder condition, St. Luke's Total Joint Center provides comfortable, private rooms. Nursing staff that are specially trained in the care of orthopedic patients provide patients with personalized care while rehabilitation specialists work one on one daily with joint patients to provide physical therapy and accelerate the healing process.
St. Luke's Total Joint Replacement Program guide explains what St. Luke's Total Joint Center patients can expect both before and after their joint replacement surgery. Download a copy of our guide.