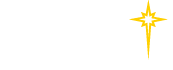 Find a Practice/Location
View All

Knee

St. Luke's Orthopedic Care is proud to provide our patients with the latest care and treatment for conditions involving the knee, including issues relating to knee arthritis, muscle movement and tears, ligament stretching and tears and forceful impact injuries. Our fellowship-trained physicians are specially trained to evaluate and treat the following conditions:
ACL injuries
Knee arthritis
Knee sprain
Meniscus injuries
Patellar femoral ligament reconstruction
Patellar Tracking Disorder
Patellar Tendinitis
Posterior Cruciate Ligament (PCL) Injuries
The Region's Leader in Orthopedic Robotic Surgery
St. Luke's University Health Network is first in PA and NJ to offer next-generation robotic technology for knee replacement using the VELYS Robotic-Assisted Solution from DePuy Synthes. The technology uses data tailored to each patient's anatomy. Approved by the FDA in January 2021, the VELYS orthopedic robotic helps increase surgical accuracy and precision, improve recovery, increase mobility and accelerate the return to desired activities.
Do You Suffer from Knee Pain?
St. Luke's is currently recruiting patients for as clinical research study that compares NOVOCART 3D, a biologic/combination device product, to Microfracture in the treatment of articular cartilage defects of the knee. The research study is being funded by the sponsor, Aesculap Biologics, LLC. In Europe, NOVOCART 3D is an Advanced Therapy Medicinal Product (ATMP) and has been on the market since 2003.
St. Luke's is seeking healthy patients:
Between the ages of 18-55
With isolated articular cartilage defects of the femoral condyle of the knee
Who have had an inadequate response to conservative treatment