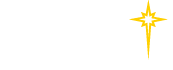 Find a Practice/Location
View All

Hip Procedures

Anterior Hip Approach
The Anterior Approach is an alternative to traditional hip replacement surgery. This technique approaches the hip joint from the front as opposed to the side or back. Unlike traditional hip surgery, a surgeon can work between your muscles without detaching them from the hip or thigh-bones. These important muscles are left relatively undisturbed and are therefore spared a lengthy healing process. Keeping these muscles intact also helps prevent dislocations. Further, since the incision is on the front side of the leg, you may be spared scar tissue or the pain of sitting.
The Anterior Approach utilizes a technologically advanced table and special instruments. This table allows your surgeon to precisely position your hip for surgery, enabling your surgeon to accurately position the replacement components for proper hip joint mechanics. Special instruments and implant components allow for less tissue disruption, which can shorten the healing process.
At your evaluation with your orthopedic surgeon, the surgeon will ask you many questions about your hip symptoms, as well as your general health to determine if hip surgery is appropriate for you.
Dr. William De Long, St. Luke's Orthopedic Specialists, is trained in the Anterior Hip Approach. To schedule an appointment with him, please call 484-526-1735 or complete the online request form.
---
Hip Replacement
Hip replacement is a surgical procedure to remove a severely damaged hip joint and replace it with an artificial joint typically made with metal or ceramics. The goals of hip replacement surgery are to:
Relieve pain
Allow for normal range of motion
Restore strength and function in the hip joint