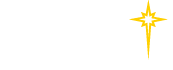 St. Luke's Chiropractic Care
Find a Practice/Location
View All

Request an Appointment

Are you suffering from back, neck or spine pain? There's a better way to heal. It's the St. Luke's Comprehensive Spine program. Our experienced team works together to get you on the road to recovery.
Simply fill out and submit the form or call 1-866-STLUKES (option 6) to speak to a Comprehensive Spine nurse about your back, neck and spine pain. You will be directed to the proper course of treatment – usually beginning in Physical Therapy. We'll evaluate your symptoms over the phone to get you on the path to healing.

Why choose St. Luke's Comprehensive Spine?
We're close to you. St. Luke's offers convenient locations in the Greater Lehigh Valley and surrounding communities.
We're the only program of its kind in the region to treat low back and neck pain with physical therapy as the first option.
Avoid unnecessary surgery or imaging.
Reduced pain and better movement within four to six weeks in most cases.
Less need for prescription medication, including opioids.
When needed, St. Luke's Comprehensive Spine connects you with additional services, including a physiatrist, surgeon, spine and pain physician or the emergency department.
Award-winning Care