News
New Pocono Summit Health Center
July 14, 2022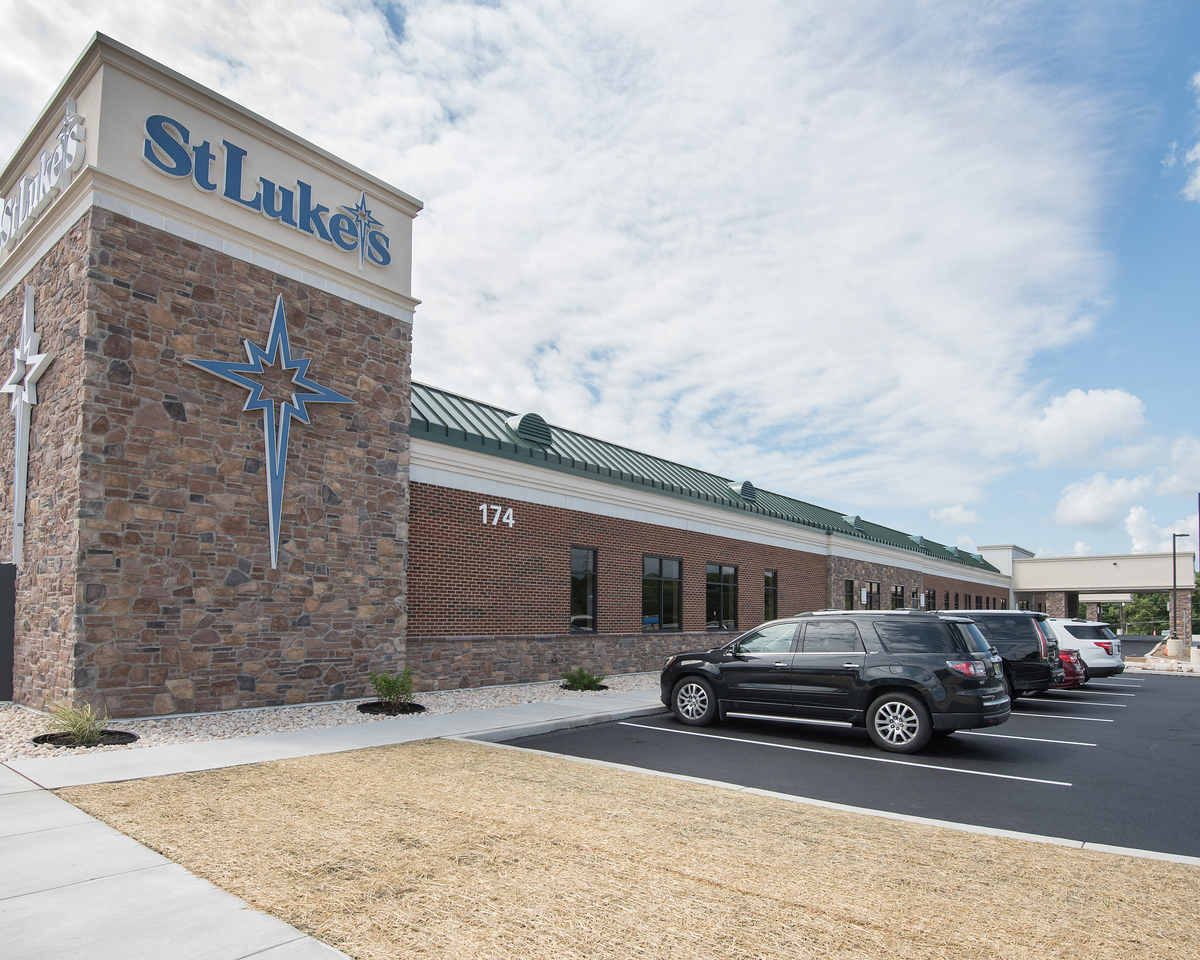 St. Luke's Health Center at Pocono Summit is opening.
The new 17,500-square-foot facility includes a St. Luke's Care Now walk-in urgent care center, primary care, orthopedics, physical therapy, pediatrics and walk-in lab services. Located at 174 Harvest Lane, Pocono Summit – just off Route 940 -- the health center will provide comprehensive health care for families in one convenient location.
The Care Now will open at 8 a.m. on Monday, July 18th, and the other services will open over the course of the week.
At a ribbon-cutting ceremony held July 14, 2022, St. Luke's Monroe Campus President Don Seiple thanked everyone who played a part in establishing the new site.

"St. Luke's is committed to improving access to quality health care for the families of Coolbaugh and Tobyhanna Townships, and this health center is another demonstration of that commitment," said Seiple. The health center opening comes only a few weeks after the recent opening of St. Luke's Family Medicine – Tobyhanna, a primary care practice in the nearby Mountain Center.

With St. Luke's Pocono Summit Primary Care, families can establish an important relationship with a primary care provider for ongoing preventive care, routine care, and care for acute and chronic health conditions. In addition, St. Luke's Pocono Pediatrics delivers quality and compassionate sick and well care for children, and the care teams at St Luke's Orthopedics and Physical Therapy at St. Luke's improve mobility and performance through customized, patient-centered care. For even more convenience, the center provides walk-in lab services and walk-in fast, convenient care for minor illnesses and injuries.

During the ribbon-cutting ceremony, Jennifer Janco, MD, Chair of Pediatrics, St. Luke's University Health Network remarked "St. Luke's is committed to providing access to high quality pediatric care close to home, in all of the communities we serve. This new location makes it even easier for busy families to keep their children healthy."

Committed to providing access to high-quality, compassionate care, St. Luke's Monroe Campus is also dedicated to offering services in spaces that are designed with patients in mind. St. Luke's Health Center at Pocono Summit includes a spacious lobby, comfortable waiting areas, state-of-the-art technology and plenty of parking.

"We are always working to find ways to bring services to our communities" said Seiple. "St. Luke's Health Center – Pocono Summit provides one stop shopping for affordable health care."