What does this mean for our patients?
As a MBSAQIP Accredited Comprehensive Center for bariatric surgery, St. Luke's has met and maintained strict requirements with regard to quality, outcomes and the level of resources available to our patients. This distinction is awarded by an independent organization called MBSAQIP (Metabolic and Bariatric Surgery Accreditation and Quality Improvement Program) and involves a completely voluntary assessment of our program. All our surgery locations, Allentown, Monroe and Warren, have achieved this designation.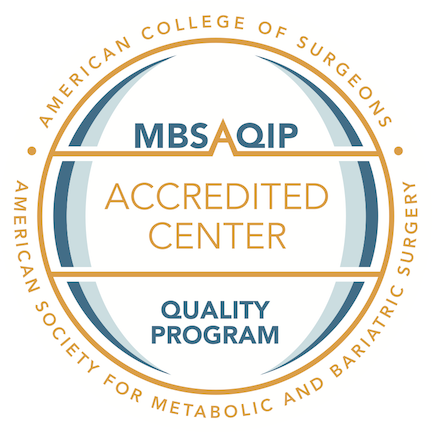 An accredited center is a hospital facility/program that has undergone an independent and voluntary evaluation in accordance with nationally recognized bariatric surgical standards and met the rigorous requirements to be designated as an accredited center.
Physical resources
Human resources
Clinical standards
Surgeon credentialing standards
Data-reporting standards
Quality improvement practices
Verification/approvals processes
By selecting St. Luke's Weight Management Center, you can be assured that the quality of care you will receive has met or exceeded established standards within the field of bariatrics. St. Luke's continuously has maintained quality outcomes that ensure not only safe surgical procedures, but also provides the education, multi-disciplinary support and life-long engagement to ensure long-term success for our bariatric patients.