Dr. Ikemefuna Akusoba
Dr. Ikemefuna "Ike" Akusoba is a bariatric and metabolic surgeon at St. Luke's Weight Management Center's Monroe and Warren locations.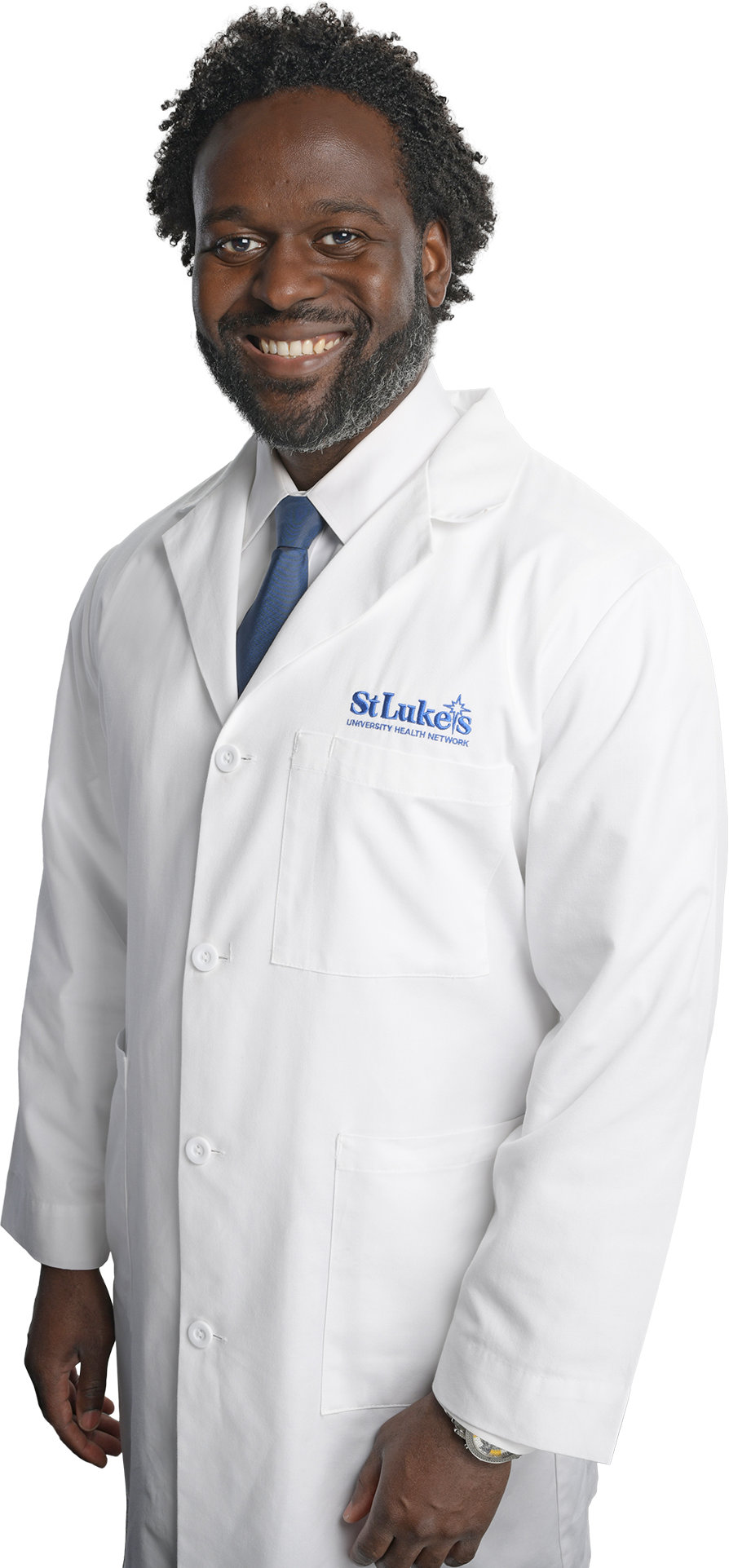 About
Our team will be with you every step of the way to make your journey a successful one."

– Dr. Ikemefuna Akusoba
Experience
Dr. Akusoba specializes in weight loss surgery, as well as treating and preventing metabolic diseases such as diabetes, hypertension and hyperlipidemia.
He performs the Roux-en-y gastric bypass, sleeve gastrectomy, biliopancreatic diversion with duodenal switch and revisional surgery. He also specializes in minimally invasive and laparoscopic surgery and offers a wide range of advanced laparoscopic and forgut procedures including incisional hernia repair, heller myotomy, hiatal hernia repair, paraesophageal hernia repair, nissen fundoplication and other antireflux procedures.
Dr. Akusoba speaks regularly in the community as the host of St. Luke's Weight Management's Shop with a Doc program. He provides tips for grocery shopping and healthy eating.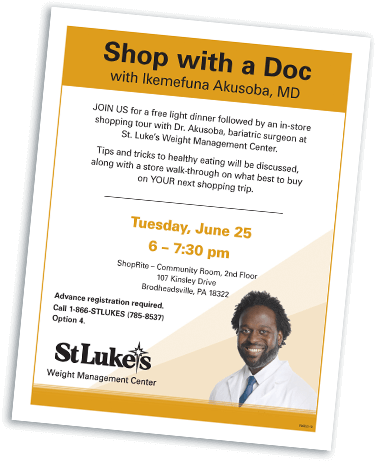 Education
Dr. Akusoba earned his medical degree at Ross University School of Medicine in Portsmouth, Dominica and completed his general residency in surgery at St. Luke's University Health Network in Bethlehem, PA. He then completed a fellowship in advanced laparoscopic and bariatric surgery at University of California School of Medicine, San Francisco; Fresno Campus, CA.